Young Adults
St. Luke has an active young adult ministry with plenty of opportunities to get involved. Contact John Duff at jdfuff@stlukeumc.org for more information.
  
College Ministry
St. Luke University is a group of college-age folks who attend St. Luke.  We gather  on Mondays at 7:00-8:30 p.m. to walk alongside one another as we grow in love for God and one another.   We follow hard after Christ.  He is everything to us. Contact John Duff at jduff@stlukeumc.org for more info.
  
Youth ministry
SLUMY (St. Luke United Methodist Youth) is made up of all student ministries from 6th to 12th grade. SLUMY activities include Sunday night worship, weekly Bible studies and small groups, retreats, service opportunities, and plenty of fellowship.
For more information about youth ministries contact The youth Pastors at slumy@stlukeumc.org
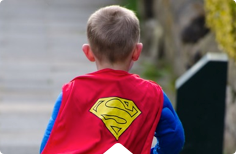 Children's  ministry
St. Luke Children's Ministry offers a Mother's Day Out program, children's choir, Sunday morning nursery and preschool as well as Sunday School for Kindergarten through 5th grade. We also offer an 11:00 a.m. Children's Worship Service.
For more information about St. Luke Children's Ministries, please contact Director of Childhood Ministries Susan Cutshall at scutshall@stlukeumc.org.

Classes and Groups
We offer classes of all types for all ages and from all walks of life. On Wednesdays in the spring and fall, we offer classes and groups. On Sunday's we have several options for Sunday School classes and as well as several bible studies and groups during the week.
For more information about Classes and Groups contact John Duff at  jduff@stlukeumc.org

Missions and Outreach
Missions is an important part of St. Luke UMC. Over one quarter of our budget is spent on Outreach and Evangelism. St. Luke's Outreach ministries serve and show hospitality to people and build relationships with people who are disconnected from the body of Christ.

Multicultural & Swahili Ministry
We have a large and active multicultural community at St. Luke that is currently comprised of of two missional communities and two unique worship services. On Sundays at 12:30 p.m. in The Loft for a Swahili language service with our Congolese Missional Community or Sundays at 3 p.m. join us in the Fellowship Hall for a multicultural worship experience.
  
Recreation Ministry
Basketball, Soccer, Silvers Sneakers fitness classes, and a walking track. St. Luke has lots to offer. Contact Mark Walz,Jr, mwalz@stlukeumc.org for more information.
  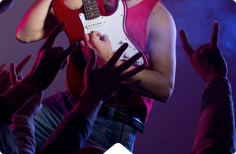 Music ministry
There are several opportunities to get involved in music ministry at St. Luke. We have chancel choir that meets for practice on Wednesday night, the Early Bird Ensemble that sings once or twice a month at our 9:30 a.m. service, the Children's Choir, Handbell Choir, and the Praise and Worship team.
For more information contact Mariann Reinke at mreinke@stlukeumc.org or Choir Director, Brent Merritt at bmerritt@stlukeumc.org

Mother's Day Out
The Mother's Day out program is a ministry of St. Luke UMC designed to share love and concern with parents and children. To a preschooler, MDO means fun – fun while learning, growing, doing and being. Children one year through six months are invited to participate in this program. Click here for more information on the program. 
Prayer Ministry
Prayer is vital to the life of the church. St. Luke has several members committed to pray diligently. The Aldersgate Chapel is open for prayer during office hours of 8:30 a.m.-4:30 p.m.
Every Tuesday night for the past 20 years, three St. Luke men, plus other prayer warriors, have met to pray for specific needs and concerns. Would you like someone praying for your concern? Simply send your request to threeguyspraying@gmail.com.  All are welcome to gather for prayer in the chapel (Room 2) off Fellowship Hall Tuesday nights 6:00–7:00.
You can also send prayer requests to prayer@stlukeumc.org or you can subscribe to our daily and weekly prayer emails at this link here. 
Stephen Ministries
The Stephen Series is a complete system for training and organizing laypersons for caring ministry in and around their congregations. Stephen Ministers provide one-on-one, distinctively Christian care to those who are experiencing a life crisis or challenge.
God's Pantry
St. Luke hosts and staffs an emergency food distribution center in Lexington called God's Pantry. Hours of operation are Monday through Friday 1-2:30 and 6-7:30 p.m.
English as a Second Language Classes (ESL)
St. Luke offers ESL classes to refugees and immigrants new to America. Classes are Wednesdays at 1:00 p.m.
Prayer Shawl Ministry
Since this nurturing ministry began in April 2015, we have touched the lives many with our prayer shawls! If you know of someone who would benefit from being wrapped securely in God's loving arms, please contact Nora Conner, the church office, or any of the Prayer Shawl Ministry members.  We will be happy to help you select a shawl and card for the recipient.
P.E.T.S. (Pets Enrich the Soul) Ministry
P.E.T.S. ministry is a local outreach program. Members share the love of Christ with those in nursing homes and assisted living facilities by bringing their pets to visit. For more information or to get involved contact Jackie Briscoe, jbris01@uky.edu or 859-489-7319.
Disaster Relief
A team of dedicated members has served tornado-torn Alabama and Eastern Kentucky. The teams continue to help rebuild houses for families in Salyersville.